C. Douglas Caffey
MY CHAIR

I sleep in the Sun-Room in a chair

and for thirty months I've been there.

Lying horizontal brings much pain

until I return to my chair again.

Now, if you sleep horizontal

all the night through,

I'll choose to sleep vertical

and not make fun of you.

My wife of fifty-two years

sleeps horizontal in her room there,

but at five a.m., or before

she serves me coffee & toast in my chair.

So, coffee and toast,

down of the Gulf Coast,

is an early breakfast fare,

as I sit upright in my chair!
FRIENDS

A friend should be true to the end;

if not, he may not be a friend.

Of all the friends I've known

are the ones I have grown.

They are Boston Terriers with pedigree

from that association known as AKC.

From little pups to fully grown

they are the best friends I have known.

Some humans "play the part",

but never from the heart.

They are here for a while, then gone

to someone else, they now belong.

The sad things are the scars

which they left behind;

for in leaving they break the heart

and leave old friends lovingly blind.
WILD CANADIAN GEESE

Thirty-seven wild Canadian geese

ate at my place today.

They swam from across the lake.

They came to visit; not to stay.

But tomorrow they'll be back

for shelled corn they crave,

and I do not begrudge them

of all the corn I gave.

One goose eats from my hand.

She has overcome her fear of man.

You can bet she gets her share,

and again tomorrow, she'll be there.

Canadian geese are a joy to see,

whether flying high or taking food from me.

I learn a lot from Canadian geese,

Though they differ, they live in peace.
The Best Days are Gone

No, I'm not a pessimist

and I know I'm not wrong;

though I still love life,

the best days are gone!

Too many of my tomorrows,

do not now belong;

in searching for them I find

the best days are gone!

There have been good days,

filled with music and a song;

but when I turn around,

the best days are gone!

Love to fly high in the air,

away from a ringing phone;

even so, I know deep down

the best days are gone!

I still recall World War Two,

and friends remember Viet Cong,

and all of us who fought know

the best days are gone!

But I know of another day,

to which I shall belong;

and there up above, I shall say,

"the worst days are gone!"

by C. Douglas Caffey

509th Bomb Group

Army Air Corp

WWII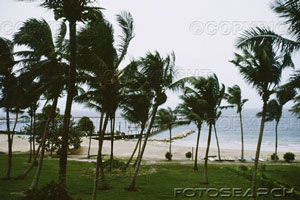 Yesterday When I Was Young

Walking in the sunshine,

enjoying the cooling breeze;

dreaming of my tomorrows

among the swaying trees.

Little did I know of life,

having not a care;

there was just today

and it was very fair.

Pretty girls all around,

sweet dreams I had;

but a world of war

changed glad to sad.

I saw days without sunshine,

and no cooling breeze;

Gone was the warmth I knew

to Winter's gnawing freeze.

The color of the rose is red,

the same color of

friends who freely bled,

and some who bled are dead!

They no longer see the sunshine,

nor feel the cooling breeze;

no pretty girls around them

to view the swaying trees.

And those of us who lived,

through the world of war

returned to our homes

with many a scar.

Is there a ray of sunshine,

or a cooling breeze?

Why are our tomorrows

blowing through the trees?

Some of us remember well

the Island of the sea,

and the deathly breeze

without a single tree!

Oh, to be young again,

playing in the sun;

with one of the pretty girls,

we had wooed and won!