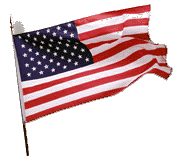 "In order for the officer or the airman to do his job, to be away on TDY [temporary duty], to be gone away from his family, he has to know his family is being taken care of at home. This is when my mother started the Dependent's Assistance. It is now called Family Services. My mother started that. That was [so] that you had support at home. The wives all got together. If a tragedy happened, there was someone there to help that family. Or if a new family moved in, it was kind of like the Welcome Wagon. They would be there for the family so that the husband could leave town and feel the family was well taken of."

Jane LeMay Lodge

General LeMay and wife, Helen
Who We Help

The LeMay Foundation helps widows of all Air Force Retirees, both officers and enlisted, through financial grants of assistance. These widows spend much of their lives coping with the dificulties of military life, and supporting their spouses through years of active duty. We are not interested in why they need help, only that they need it. We provide assistance for as long as it is required. We have several widows who have been receiving monthly checks for over six years. We also help Air Force widows with a specific need they may be facing, in a single disbursement. We do not offer loans. All funds disbursed are considered grants.
Why We Do It
Because we all believe that military spouses are entitled to a decent standard of living, entitled to live with dignity, and entitled to be proud of their service. We consider it to be a privilege to be a part of this noble endeavor.
General Curtis LeMay
General LeMay had a long and distinguished career with Air Power. He completed air training and was comissioned in 1929. His first years in the USAF were in fighters. He transferred to bombers in 1937.

The formation techniques that he developed were used
extensively during World War II. He led the famed Regensberg
raid and later commanded both the 20th and 21st bomber
commands with B-29's against the Japanese.

After the war, he was the first deputy Chief of Air Staff for
research and development. He then commanded the U.S. Air
Forces in Europe and organized the Berlin Airlift. In 1948,
General LeMay assumed the command of the newly formed
Strategic Air Command (SAC).

In 1957, General LeMay was appointed Vice Chief of Staff of the United States Air Force, and in 1961 was appointed Chief of Staff. General LeMay and his wife Helen, had been married 56 years at the time of his death on October 1, 1990.
Helen LeMay
Mrs. LeMay was always concerned about the welfare of the military personnel. While General LeMay fought for better housing and pay for his men, Mrs. LeMay worked hand in hand with him to help start housing programs beginning with the Wherry Housing unit at Offutt. This spread through the rest of the bases. She was instrumental in bringing a group of community leaders together in Omaha, NB, to help the needs of those stationed at Offutt. A common motto was "Taking care of our own," and the LeMays put worked to put their ideas into programs to better lives.
Familiar with the plight of wives left behind while their husbands went on TDY assignments, Mrs. LeMay started a "Family Services in the Air Force," a support group for families separated by temporary duty assignments. She was involved with wives clubs. Mrs. LeMay was interested in the helping the whole family, starting Brownie troops in Weisbaden in 1947.
Perhaps the best legacy of the LeMay's was the General and Mrs. Curtis E. LeMay Foundation. Situated in Air Force Village West, in Riverside, CA, it continues to serve the needs that they discovered during their many years of Active Duty. The LeMay Foundation helps widows of both retired officers and enlisted personnel.
General LeMay, Helen and daughter, Jane
Request Assistance
If you are a widow of an Air Force retiree, either of an officer or enlisted, and you would like to apply for help through financial grants of assistance, please fill out a LeMay Foundation application. Grants from the LeMay Foundation can be either a single grant or an ongoing monthly account.

All applications are considered carefully with the intent of helping those who need it the most. Single grants may be needed for a new pair of eyeglasses, a new roof or some other pressing need that cannot be met under a widow's current income. Don't let a single need dissuade you from submitting an application. The LeMay foundation was designed to continue General and Mrs. Lemay's motto "Taking care of our own".

General LeMay began the Foundation with a $75,000 private donation to be used in any way he desired. General LeMay elected to use it to help officers' widows needing financial assistance.

An application can be downloaded at this website:
General LeMay relaxing with bomber crews
Make A Donation
The LeMay Foundation currently solicits funds from quasi-military personnel and organizations. 87% of every donation is disbursed to widows needing help. The LeMay Foundation also holds several fundraisers each year. Private donations are graciously accepted and will be used prudently. We appreciate your support of these patriotic women who served alongside their husbands.
We strongly encourage all donations to the LeMay Foundation. Your donations are tax deductible (check with your tax preparer for further information). If you are interested in donating to the LeMay Foundation, we would be happy to answer any questions you may have about it. Please call the office between 9am-4:30pm.
Contact The LeMay Foundation
We are located inside the Air Force Village West Military Retirement Community, near March Air Reserve Base in Riverside, California. We are open Monday through Friday 0900-1630 PT.

Telephone

1-800 554-5510 or (951) 697-2099

FAX

(951) 567-5279

Postal address

17050 Arnold Drive, Riverside, CA 92518

Electronic mail

General Information on the LeMay Foundation:
info@lemayfoundation.com
General LeMay and his daughter, Jane
Thank You,

Jane LeMay Lodge

Chairman, Widow Service Committee
It can be confusing, frightening and heartbreaking to lose a spouse and find little, if any, financial resources and not know where to turn. The LeMay Foundation can be there to ease the burdens of everyday life.

General Curtis E. LeMay once said, "If there is going to be change for the better in this world, you have to provide it by doing something." With the aid of his wife Helen, this same attitude and drive led to the beginning of their organization in 1987 that would provide for the needs of military widows across the nation.

The foundation understands that these women served with their husbands in the Air Force, all the way through to retirement, and deserve to live out their lives in comfort and dignity. This organization uses grants to provide assistance for rent, utilities, food and some healthcare so they can remain in their own homes and in their own communities.
Note:
Mrs. Jane LeMay Lodge has indicated to me that the LeMay Foundation is benefitting over 70 women in 27 states. This is an important accomplishment since these women probably would not be able to remain in their homes without Foundation assistance.
It is always a pleasure for me to talk with "Janie" and her husband. They are wonderful people deeply dedicated to the mission of the LeMay Foundation and the support for these ladies.
I suggest to anyone in need or know someone in need that they contact the LeMay Foundation and let them work their miracles.
Frank Grube