The Pyote Bomber Base was a major World War 2 training base. In later years it served as a storage facility for the B-29s. There is a small museum operated there today. These photos were taken by my friend, Bill Copeland, on a recent visit.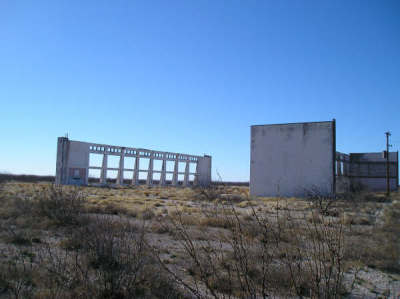 3rd Maintenance From Bunker
The asphalt is puckering and cracked but looks like it could still be used as intended. Adjacent to the hangar is the steam plant. It is intact and waiting for a load of coal to heat the hangar. On a raised slab is a bunker like building with one steel and cement door that still swings easily.