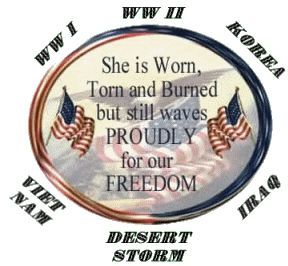 Thanks to Jim Peters, B-29 Veteran
General Curtis LeMay wrote in a commendation to "All Former Members of the 500th Bombardment Group,"
I consider it a privilege to be able to convey my personal appreciation to the ex-members of the 500th Bombardment Group for a job well done. Men of your courage, resourcefulness, and determination enabled the B-29s to lay waste to the heart of the Japanese homeland and thus hasten the close of World War II.
Whether you are now in uniform or have returned to your civilian occupation, the history of the "Fighting 500th" will remain a symbol of your united and worthy contribution to the defeat of the Japanese Empire.
May history also serve as a tribute in memory of those departed members of your group who were not permitted to share in the glorious victory.
Curtis E. LeMay
Major General
I sincerely hope you enjoyed your educational and patriotic journey with the B-29 Superfortress crews and the other war veterans involved in the World War 2 victory! You have seen first-hand reports of American heroism and sacrifice. The families of the crew of Z Square 7 and the B-29 veterans want to thank you for your interest in their part of the war.
They have asked me to remind everyone to please honor and support our veterans for these are the men and women who have and are continuing to "secure the blessings of liberty for ourselves and our Posterity."
It is my pleasure before closing this website to present songs by one of the most popular singers of the 1940s and a favorite of servicemen everywhere! Who is this singer?
It is................Vera Lynn!
| | |
| --- | --- |
| "Now Is The Hour!" | "White Cliffs Of Dover!" |
| "I"ll Be Seeing You!" | "We'll Meet Again!" |
Thank you for visiting! Come back again real soon!
Home of the Vietnam Army Engineers

K'Dade Web Radio
American Veterans Web Radio

Your host: Donn "Doc" Dade